KOH YAO NOI'S LATEST RESORT
The Villaguna Team is moving to a brand new resort on Koh Yao Noi.
After managing Villaguna for 2 years the team is now moving on.
Follow us just up the road to the newly built Coastal Escape, still on the same island of Koh Yao Noi.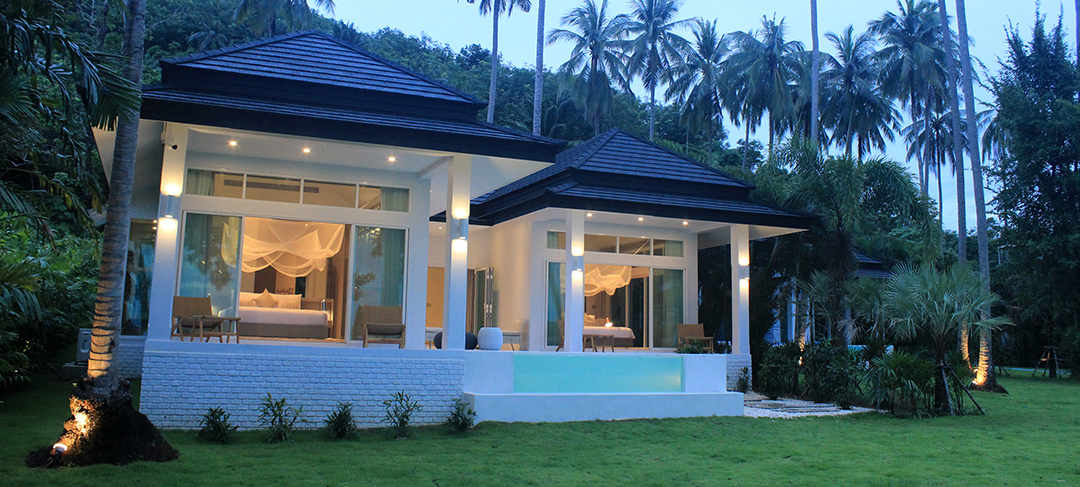 "The team is excited to find itself on this most prime spot within the island. The design of the villas is par excellence, with views to match." "With no roads standing between your personal villa and Phang Nga Bay, no electrical wiring or telegraph poles blocking the panoramic views, this is Koh Yao Noi at its very best"
Launching our new food and beverage concept, we would like you to consult with our new international chef during your stay. Imagine an amazing breakfast of your choice, fresh made and served poolside, or perhaps in your villa if you like. Lunch and dinner menus are both light and innovative.
Inspired by Middle Eastern cuisine, we incorporate a tapas style, combining fresh seafood from the very bay you look out into. A collection of rosé wines, fresh and fruity cocktails as well as refreshing ciders set the standard for our beverage menu.
Come for the views, stay for the taste.